The light box has found favor in several industrial applications from fashion and design to photography and even therapy for specific disorders. However, if you are reading this, you are probably interested in an artist light box. What is a light box? A light box also known as a light board is a special electric pad-like device that generates light. It uses the new light-emitting diodes (LED) technology to radiate light of a standard wavelength. The artist-grade light box offers a drawing pad with even backlight, which improves your view, especially in poorly lit environments. By placing your drawing paper on top, you have better clarity regardless of the surrounding light conditions. A light box is also integral for tracing designs and illustrations on nontransparent paper eliminating the need for carbon paper. It illuminates even the finest of details to ensure the artist stays within the course. The best thing about it is that it is a versatile device for various art and craft projects. But not all are created equal. If you intend to use a light box with watercolor paper, you need a device that is up to the task. Watercolor paper is typically a thick sheet and requires ample brightness compared to standard sketching paper. So what is the best light box for watercolor paper? The best light box has a strong enough light (high lux) to shine through thick watercolor paper. The size of the lighted surface should also be large enough to fit your standard watercolor paper size. Finding a light box for your specific needs can be a daunting task given the huge variety available in the market, but your search ends here. In this article, you will find a selection of the best light box for watercolor paper. We also highlight a few factors to consider before purchasing one. Light Boxes For Watercolor Paper - What to Look For Having a hard time choosing a light box for watercolor paper? Do not be in a hurry. It is essential to analyze your requirements as a watercolorist against the features before purchasing one. Here are great pointers that can be a starting point for your search. The intensity of luminous light (lux) produced by the light box is essential when selecting one. A suitable model should be strong enough to penetrate through watercolor paper. Watercolor paper is usually heavy, ranging from 90-300 lbs, meaning it is quite thick. Your light box must be strong enough to shine through this heavy paper and other artist quality papers. It is also great if the brightness level is adjustable to suit specific lighting needs and materials, particularly if you are an artist who works with a variety of media. The weight, thickness, and screen dimensions are an essential aspect of a light box. The size affects portability as well as the lighted picture size. A2 will accommodate most common paper sizes but A4 is the most common for hobbyists. Size decreases as the number increases, so decide accordingly. A light box will either need a USB cable or an AC/DC adapter to source for power. A few models are battery-powered but their intensity is not powerful enough for watercolor paper. AC/DC powered units are the brightest and most consistent. USB and rechargeable models are highly portable and usable even when you do not have access to an electric outlet. For top-notch quality light boxes, and most artist's materials, it's usually a good idea to be wary of generic products, as many are manufactured using substandard components. Now that you have some ideal features in mind, let's look at some of the top 5 light boxes for watercolor paper: An artist's tools are their everything. You wo not want to make this decision lightly. Read on for more information about each so you can pick the best lightbox for your masterpieces to come. One of the highest quality light boxes you can get your hands on is this bad boy from Tiktecklab. The A4 sized pad weighs just 1.45 lbs and less than 1/4-inch thick; you just can not go lighter or slimmer than that. But do not let its dimensions fool you into dismissing its capabilities. The LED light has a brilliant brightness sufficient enough to illuminate through watercolor paper. However, you can also dim it in the settings should you ever need to. The Tiktecklab Light Box is a USB powered device usable with a phone laptop or USB adapter plug. Couple that with its feather-weight, and you have a highly portable tool. You can quickly turn it on/off with a touch sensor switch by tapping it or grazing it to adjust brightness. There is an on-screen ruler/scale in case you need to use one. There are also four anti-skidding rubber pads at the bottom four corners if you do not want to scratch your beautiful surfaces. It is a smart portable and affordable choice for artists with subtle but thoughtful nuances that make it the best light box for watercolor paper. The new and improved Artograph light tracer is a tough one. It not only delivers above and beyond expectations but will also stay with you for the longest time. It has a sturdy yet lightweight ABS plastic build that can withstand everyday wear and tear from heavy use. The slightly wedged body positions the screen at an angle for a comfortable view without straining the neck or back. It utilizes a six-foot power cord that ensures a consistent soft diffuse white LED light without flickering, unlike earlier versions that had changeable fluorescent bulbs. Can it handle the thickness of watercolor paper? Absolutely. The Tracer produces up to 14000 lux of light, which is more than enough intensity even for the thickest watercolor paper. It could be much better if the light were dimmable. Its design also makes it somehow bulky with twice the thickness and weight of other models. Still, you get two accommodating size options: 10 x 12 and 12 x 18. Each has an onboard slot and a secure in-built storage tray for those small art tools. Artograph is made in the US so you can only expect the best craftsmanship and quality assurance. The price is a true reflection of what you will get. Totally worth it for an accessory that will serve you for many years. If you are looking for something aesthetically pleasing, this light box from Litenergy is the deal. It has a sleek design with acrylic panels and comes in four color variants; candy pink, neon green, silver, and black. Measuring just 5mm (0.2inches) thick and weighing 1.5lbs, it is slim and ultralight too; you wo not wear out your hands. Performance-wise, the light box can hold up to a variety of tasks. Thanks to its 4000 lux brilliant LED light, you wo not have issues even with thick sheets like watercolor paper. It is flicker-free with eye protection technology. You can work long hours without excessively straining or damaging your sight. You are able to adjust the brightness to your taste by simply long pressing the touch start button. The device has a good memory and does not reset brightness when you turn it off. In the box is a USB cable that you can plug in any device or USB adapter to power the device. Once it clicks in, it stays steady. You can easily find the cord in local stores and replace it if worn out or lost. For the price, it is a solid light box that the casual artist and hobbyists who want the convenience of drawing and painting occasionally anywhere will love to have. Huion is a fairly new player in the market, and their electric hand-held writing devices come with the latest technology. This acrylic construction light box, for instance, is sturdy and beautiful. Its most terrific selling point perhaps is the large working surface measuring 16.9 x 12.2. There's plenty of room for a variety of paper sizes. Despite the oversized screen, you wo not believe how thin and light it is. It weighs only 3.75 lbs and is 0.3 inches (7.62mm) thick. It's a comfortable size to use on your lap without fatigue. The screen has an onboard scale in case you need it. The rapid response one-touch switches it on/off. Stepless brightness adjustment is just a long press away on the same button. The highest setting goes upto a super bright 4050 lux, surpassing other models from the same family (Huion) and making it an ideal light box for watercolor paper. It comes with a 12V US power adapter that does not overheat the device despite long working hours. So you can work on bulky projects with the same consistency without worrying about damaging the system. Skimming through hundreds of brands for a great light box is burdensome, but getting a good one under 20 dollars is almost virtually impossible. The Comzler goes against all the odds to offer the most affordable light board while maintaining acceptable quality standards. What does it have to offer for the price? Well the 9 x 13 screen is lit evenly with three adjustable intensity settings. You can switch between them with an easy-to-use touch-sense button that also turns the device on and off. The LED light has a low, medium, and high intensity mode. The highest setting is so bright it will illuminate even a 140 lbs watercolor paper. You might struggle with intricate details if using 300 lbs. Unlike the rest of the products in this review, it allows users to attach the paper using magnets onto the surface to pin it accurately in position. This is especially helpful for kids -you know they can not keep still and steady. It is also ultra- thin, measuring 0.2 inches wide and lightweight, too, so young hands can handle it without any problems. A USB cable that comes with the device needs to be connected to a power supply to turn it on. This is a highly giftable, low budget light box ideal for young artists, beginner artists, or anyone looking to hone their artistic skills. How to Transfer Drawings Onto Watercolor Paper With a Light Box Using a light box is simple. You will place your reference image on the lit light board and then secure the watercolor paper on top of them, either using magnets for magnetic lightboards or adhesive tape. You can now trace the image. It's best to use a very light pencil so that the outlines do not show once you actually get to coloring. Expert level artists can skip the pencil and color directly, depending on their medium. 140 lbs watercolor paper (which is the most popular) or anything lighter will work just fine with any one of the above light box recommendations for watercolor paper. Anything heavier, and it will be a little hard to trace the less bold lines. Up Next: The 5 Best Watercolor Crayons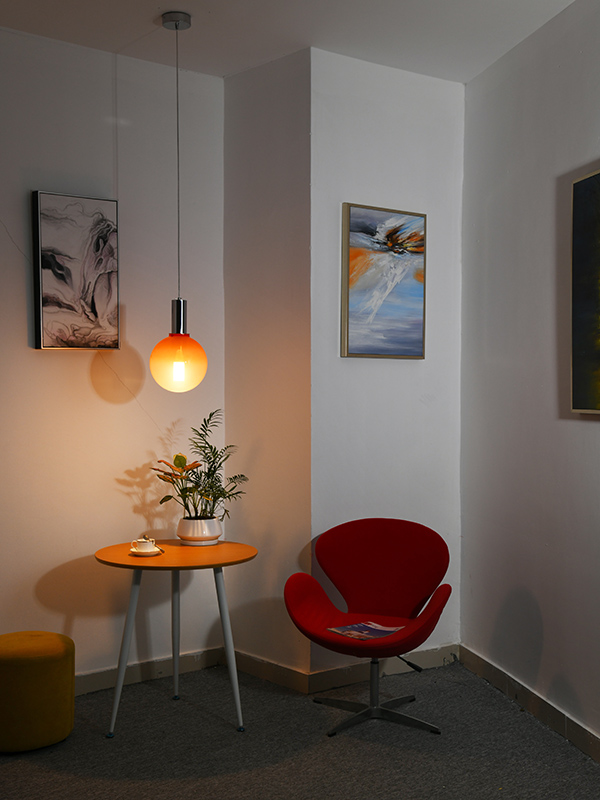 1. How to install Flex LED light strips to my amplifier or interior of car?
Alpena Led Lights
2. How long 12V car battery would last for 12V LED light?
led's dont draw alot of current as opposed to normal bulbs, but the size of the battery and the number of led's will make the runtime vary. you can always charge it back up by hooking it to a car wiith jumpers or using some other 12v battery charger. If house plugs are totally out of the question for whatever reason, then either go with multiple batteries to extend the running time (as long as you've figured out how your going to recharge them) or look into getting a small gas generator maybe.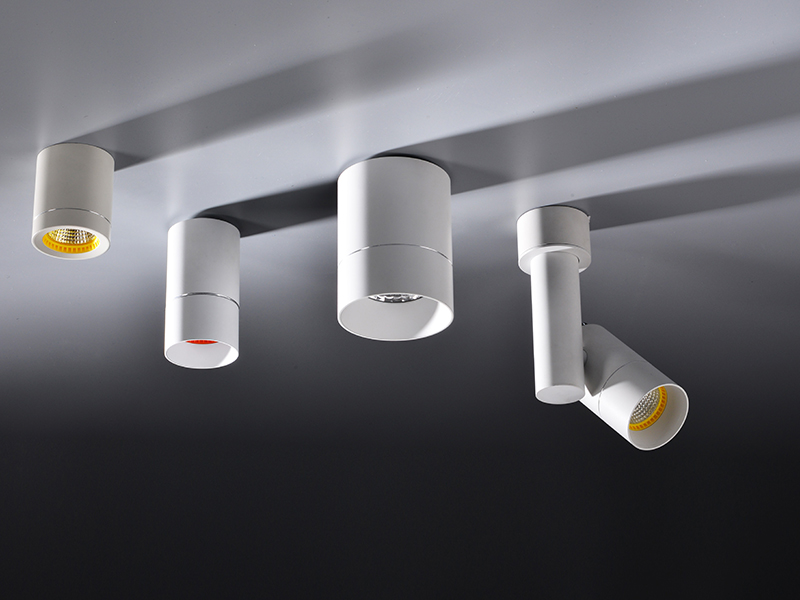 3. Could I power an LED light off a headphone jack?
Leds are .7 volts