At times, the most noticeable changes that you make to your home dcor need the least effort. Yes, installing new pendant lights or adding a unique lamp can make a world of difference in the look and feel of your home. If you are planning to update your lighting any time soon, you will want to catch up with the latest trends, lest your home ends up looking outdated. Here's what is trending in lighting design right now. Think geometric chandeliers for your kitchen Chandeliers add elegance to any room instantly. But you do not want anything too formal or heavy in your kitchen. Modern geometric shaped chandeliers that have a casual appeal are trending in 2020. You can hang them in any room and it looks great in your kitchen. People are obsessed with wicker pendants and for good reasons. They are eco-friendly and create a laid-back and chic vibe. Hang them in your casual areas like the living room or even porch. You can express your unique style, not just with your favourite piece of art but also with the lighting in your home. Share something about your style by placing a coloured glass table lamp on your coffee table. These lamps are fast gaining in popularity. If your living room is too conventional, add a playful style to your space with architect floor lamps. Not only are they trending, but they can serve as a task light while you curl up on your sofa and read a book. Not everyone has the luxury of owning a big bedroom. Luckily, wall sconces are in trend. You can pick stylish wall scones and illuminate your bedroom without the clutter. They are a functional and chic alternative to table lamps. Say yes to organic materials Already saw this coming? This trend is significant in the interior design sphere, and lighting design is no exception. People are more eco-conscious and on the lookout for natural materials. Whether it is glass, metal, wood, marble, and stone, blend them with lush linen shades to get an on-trend work of art. Industrial lighting has been trending for a while. But in 2020, the style is more polished that will effortlessly blend into your luxury home or style. Though tubes, filament bulbs, and pipework may be visible, industrial lighting has taken a more delicate style. You will see sleeker and more luxurious finishes. This lighting trend is an alternative for those who do not prefer geometric shapes. You will find the more swirling, free-form lighting shapes with no symmetry in many homes. They are bold and eye-catching. Designers are saying bigger is better when it comes to the 2020 lighting arrangement. Though light is functional, you should consider it as a significant design element. And currently trending are big, bold pieces. Think oversized ceiling lights, elegant table and statement chandeliers. The list wo not be complete without adding LED lighting. This trend is already immensely big, but it's going more significant in 2020. LED lights not only come in varied shapes and sizes to choose from, they also last longer and are energy-efficient, non-toxic and the ideal choice for smart homes. If you want to save energy bills while improving the aesthetic of your home, LEDs are a great option. There you have it. The most popular lighting trends for the year 2020. Which trend are you going to incorporate in your home interior? Whether you want a mid-century modern design, prefer to keep it clean, or simply looking to add some colour, changing your lighting can create the needed vibe or aesthetic. Plus, your lighting design can showcase your unique taste to the world and it does not need much labour and time. If you want to give your home a face-lift instantaneously, instead of painting it or going for high-end dcor, simply change your lighting. Author Bio: Richa Parmar is an architect and passionate in the field of designing and creativity. Presently, Richa works as a Senior Manager cum Architect Blogger at GharPedia portal. You can reach her at LinkedIn.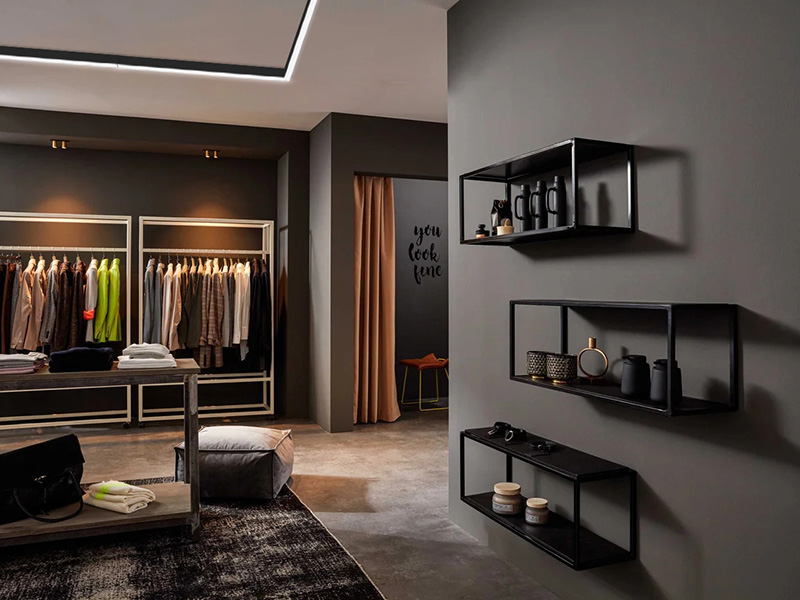 1. The 7 Shower Mirrors That Make Shaving Way Easier
Our editors independently research, test, and recommend the best products; you can learn more about our review process here . We may receive commissions on purchases made from our chosen links. If you are the type of person who likes to shave in the shower, a well-placed shower mirror can really help simplify your grooming routine (and mornings). Gone are the days of leaning out of the shower to catch a glimpse of your shaving cream-laden face in a fogged-up bathroom vanity mirror. The right shower mirror can help you speed through your shave while reducing the risk of nicks and cuts. From splurge-worthy mirrors to budget-friendly picks, behold the best shower mirrors on the market. The brand's number one rated shower mirror, this one works like a charm for shaving. It's got dual-sided mirrors for 1x and 3x magnification, plus it's fog-free so you never have to worry about a disrupted view. More perks: It's super easy to install-just pop it onto your existing showerhead, no tools required. And since it does not rely on suction cups, you never have to worry about it dislodging from the steam. If you are going to be grooming, you have to have a mirror, which is what makes this so great for the traveling man, college student, or anyone who has not established roots quite yet. Far superior to those travel mirrors that are a glorified piece of plastic, this mirror has just enough staying power to help you feel right at home...until the next spot. The Oliver from Tooletries is handy and handsome all while being fog-resistant and shatterproof. It's great for all the day-to-day duties you do in the shower, plus it will stick to just about anything easily and securely. You can not really beat it for the price. This is as easy as it gets when it comes to LED lighting in the shower. If you can work suction cups and AA batteries, you can have beauty-ring lighting while shaving (or serenading yourself) in the shower. The anti-fog LED mirror from Sharper Image is specially treated to provide a crystal clear, well-illuminated reflection either in or out of the shower. As one of the best selling shower mirrors around, it's also one of the most simple. It has a generous reflective surface while maintaining a thin frame. The standout about this fogless mirror is not that it is, in fact, fogless, but that it does not require any chemicals or coating to keep it that way. Simply fill up the reservoir behind the mirror with hot water before your shower, and let physics do the rest. Once you are done, spin the mirror upside down (it spins 360 degrees) to release the water - no mold or mildew. It also includes a slim squeegee that fits inside the shallow shelf making clean up just plain easy. If Hard Water Is Affecting Your Skin and Hair, These Shower Filters Are a Must With a minimalist design, this low profile mirror is simple sophistication in its finest form. As the glass and marble base age gracefully in the laissez-faire surroundings of your lavatory square footage, this simple aesthetic accent will look better and more original over time. Available in both black and white marble, with rounded glass that can sit vertically or horizontally depending on the mood, we are still having a hard time deciding which one we like more. There is something to be said for a simple, classic extension mirror. Maybe it's the vintage feel of barbershops or make-up chairs, but this design is one that can be found in any era of home decor and looks good every time. In a matte nickel finish, this two-sided circular mirror features a smooth 360-degree swivel design with single and seven times magnification on either side. Have you ever stayed in an upscale hotel? You know, the ones with the thick, plush robes and California King beds layered in crisp, white linens? Well, this is the mirror you might expect to accompany such luxurious amenities-and it's got the price tag to prove it. The eco-friendly in-shower fogless Acclaim mirror features two bands of vertical frosted LED lighting and a downlight designed to illuminate an alcove in a natural light temperature, plus an anti-corrosion mirror treatment and an energy-efficient defogger that allows you to see clearly, even during a hot, steamy shower. All of this, and it's proudly made in America.
2. Outdoor Downlights Under Eaves or Soffits
Outdoor downlights also called soffit lighting are often used for outside lighting for both homes and businesses. This form of outdoor LED spotlights is often used to wash light down the exterior of a home or building to show off an architectural feature or to provide safety by providing light directly around your home or business. Outdoor downlights can also be placed on the ceiling of a roofed porch or patio as well to provide lighting for entertaining outside after the dark. Combined with other types of outside lighting outdoor downlights can add beauty and curb appeal to your home or business. Outdoor soffit lighting has many benefits for your home or business. These benefits include: Can Increase the Usefulness of Your Outdoor Living Space- Whether you have a private home, a bed or breakfast or a hotel with porch or patio with a roof. Outdoor LED spotlights can provide sufficient lighting so your can enjoy more time out of doors when the weather is nice. Soffit lighting can provide safety for your home or business by keeping thieves and vandals at bay. Because outdoor downlights focuses the light on the exterior of your home and can feature motion detectors that will turn on when anyone approaches your home after dark. Outdoor LED Spotlights are Durable. These lights can withstand colder temperatures than more traditional types of lighting making them much more reliable than traditional lights during the fall and winter months. Other types of lighting can either fail to turn on or can burst in colder temperatures, but LED lights keep on turning on and functioning during those colder months. LED lighting is Long-Lasting. LED Outdoor downlights last far longer than more traditional types of lighting, which can save money on since you wo not have to have someone constantly climbing on ladders to change these soffit lights. Depending on the company and brand of lighting these lights can run 20,000, 50,000 or 70,000 or even more. This can result in years in maintenance free lighting. LED Soffit Lighting is Energy Efficient. LED lighting only uses about 50% of the energy of most traditional types of lighting. This means that these lights cost less to operate than more traditional lighting and since LED lights tend to be brighter you may be able to use fewer of these lights than you would need with those traditional lighting choices. LED outdoor downlights are better for the environment. Since LED lighting is more energy efficient they reduce the demand on energy consumption. These lights also do not give off excess heat as waste, so they wo not add to global warming. These lights also contain no toxic elements and are 100% recyclable. LED outdoor downlights are affordable. While these lights cost a little more than those traditional lighting sources they more than make up for the initial cost in energy savings and the fact that you never have to buy a single light bulb. Keep in mind that your LED outdoor spotlights need to be installed by an professional electrician.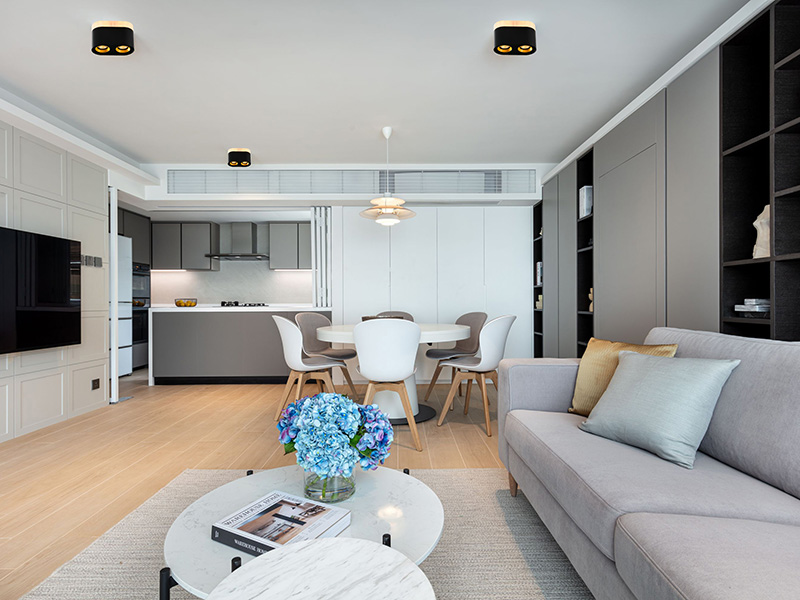 3. What is the best source for led lighting design technical information?
C Crane in Calif. Tech support & info on their latest bulbs- GeoBulbs, made in USA (but still high cost)